25/05/2016
Juridicial protection for VLM Airlines


This afternoon the Antwerp Commercial Court has approved the Judicial Reorganisation that VLM Airlines NV voluntarily applied for on the 13th of May 2016.
VLM Airlines NV will now benefit from creditor protection for the coming 6 months. The WCO legislative framework will give the breathing space during the coming 6 months to restructure and refinance the business as planned. The management will be focussing now on the refinancing of the business, preferably through a sale and lease back and continuing to scrutinize our cost base whilst maximizing our revenue streams.
24/05/2016
FlyingGroup and Lelystad

Antwerp based FlyingGroup will build a its own new maintenance hanger at Lelystad Airport. The letter of intend will be signed next Wednesday at EBACE. Although the group has aircraft bases at Amsterdam and Rotterdam, the current choice is in anticipation of converting Lelystad to a full flegded airport.
14/05/2016
Second weekly flight Antwerp-Nador


JetairFly has announced that starting June 1st, they will fly to Nador on Wednesdays. The present Saturday flight is highly successful and the company wants to make travelling from Antwerp to Morocoo more fleible for the passengers.
13/05/2016
NHV to operate in Africa
Belgian based operator NHV have recently taken two Airbus H175 helicopters out to Western Africa, and will be operating them from Ghana. They will be based at Takoradi under contract to Tullow Oil, which has had interests in two exploration licences offshore Ghana since 2006. NHV now has two H175s based at Aberdeen in the UK, two at Den Helder in Netherlands and this pair in Ghana.
01/05/2016
Jetairfly 787-800 having technical problem

A Jetairfly Boeing 787-800, registration OO-JDL performing flight TB-705 from Brussels (Belgium) to Cancun (Mexico), was climbing out of Brussels' runway 07R when the crew requested to stop the climb at FL070 advising of a technical problem with the gear. The aircraft continued in the general direction of the departure route, the crew subsequently decided to return to Brussels, climbed the aircraft to FL150 for a fuel dump over the North Sea and landed safely on Brussels' runway 07L about 90 minutes after departure. Following landing the crew requested emergency services to inspect the gear and specifically asked whether there was any debris, fire fighters reported seeing nothing unusual.
ter.
29/04/2016
Brussels Airport partially reopens the departure hall on 1 May

The departure hall at Brussels Airport will be partially open on 1 May. It took less than 40 days for the Brussels Airport staff who worked relentlessly, to restore a large part of the departure hall for its passengers. Following an opening ceremony, the passengers of three flights departing on Sunday afternoon will be able to check in via the departure hall. As of Monday, the check-in procedure for all flights will be divided between the departure hall and the temporary structure.
28/04/2016
New flight schedules at Brussels Airport

From Monday 2 May a new flight schedule will take effect at Brussels Airport. The number of passengers per flight is rising faster than expected, so a new flight schedule has been drawn up for all passengers to leave in complete safety and comfort.
According to the alternative flight schedule, the number of departing flights is limited to 22 flights per hour, i.e. fewer flights than during peak hours since the reopening at the beginning of April.
The work for a partial reopening of the departure lounge is entering its final phase. However, a date for the reopening cannot be confirmed yet.
26/04/2016
Belgian drones producer AltiGator receives authorization
The Belgian company AltiGator, a producer of drones recently received an authorization from the DGLV (directoraat Generaal Luchtvaart). As a result, their drones can operate on a legal basis in Belgium. (if the pilot is also certified !!)
AltiGator already received an authorization from the French C.A.A. some time ago and is one of the leading companies in this market. The ILVO (Instituut voor Landbouw- en Visserijonderzoek is one of the users of a drone constructed by AltiGator.
21/04/2016
First orders for the Sonaca/Aviation Factory Sling
During the Aero 2015 at Friedrichshafen Sonaca announced the first orders for the Aircraft Factory Sling. This South African built aircraft is promoted and offered for sale by Sonaca since last year. They received orders for 14 aircraft sold in Germany, France the UK… and Belgium !!

14/04/2016
VLM asks advice to customers regarding new routes


Following the marketing 'outside-in' idea VLM organized an online survey. They asked for suggestions regarding possible new routes. This survey was such a great success that is was of-line after only one day.
VLM itself suggested new routes to Munchen, Lyon and Dublin.
03/04/2016 Brussels Airport partially reopened

The first three flights of Brussels Airlines out of Brussels Airport flew today. Ever since the terrorist attacks at Brussels on March 22, the airport had a complete shut down. Over the next days, the number of flights will slowly be expanded, but it is more than clear that it will take weeks before Brussels Airport is back to its normal capacity.
In the meantime, the airports of Antwerp, Liège and Ostend will continue to do (more than) their share of the work.
Antwerp airport has known its busiest week in its history. One can say that thanks to the spirit of the airport's personnel and of the people that came over from the different Brussels companies (Brussels Airlines, Aviapartner, ...) all has been smoothly organised and passengers have been accomodated as best as could be under the circumstances. This also goes for the other regional airports.
24/02/2016
Chalair to open toutes from Antwerp Airport

The French company Chalair announced today that they will start operating two routes from Antwerp airport : Geneva en Caen. The latter will be flown three times weekly. More details to follow at a press conference on March 2nd.
08/02/2016
Brussels Airport to be Spotter Friendly
Brussels Airport is trying to become "Spotter" minded and wants to hear from you.
This is THE oppotunity to spill your ideas, remarks, etc.. about spotting at Brussels Airport.
Follow the link underneath:

29/01/2016
Second Fokker 50 for Vision Air

Vision Air is to base a second Fokker 50 at Antwerp Airport. OO-VLF will be painted in Vision Air colours during the next weeks. Along with OO-VLP both aircraft will be based at Antwerp Airport. Crew and maintenance will be delivered by VLM.
18/01/2016
Liege airport in olympic shape


2015 has been an exceptional year in goods transport by air for Liege Airport. 650 000 tonnes transited through our airport, i.e. an increase of 10%. Passenger activity has remained stable. Investment to the tune of € 16 million will underpin development in 2016.
14/01/2016
Bigger WIZZ Air planes

WIZZ Air has announced that it will use teh Airbus A321ceo on its daily Charleroi-Budapest service. On Friday and Sunday the service will be flown twice daily.
12/01/2016
All-time record for Brussels Airlines

Brussels Airlines has seen its biggets rise in passenger numbers ever in 2015. 5,5 miljon passengers used the airline last year which is a growth of 12,1% compared to 2014 and 30% as to 2013. This growth is far better than the Euroepan average.
03/01/2016
Fantastic year for Antwerp Airport

The year 2015 was a fantastic year for Antwerp International Airport. The additional destinations offered bij VLM and the coming of Jetair saw the passengernumbers booming for the first time in ages. In total 221.155 passengers passed through Antwerp Airport (compared to 121.357 in 2014).
27/12/2015
Cease of scheduled fligts

VLM is to cease the scheduled flights between Antwerpen and Geneva (mid Fedruary) and Birmingham (mid March).
22/12/2015
VLM to sell and lease back aircraft

VLM is to sell some of its aircraft to Jetstream Aviation and then lease them. That way VLM has access to much needed cash in order to be able to start the new scheduled services
21/12/2015
VLM Fokkers to be based at Friedrichshafen

VLM is planning to base three Fokker 50's at Friedrichhafen as from 16/2/2016. The aircraft will fly regular services to Berlin, Hamburg and Dusseldorf
15/12/2015
Brussels Airlines to Thessaloniki

Starting May 2nd, 2016 Brussels Airlines will fly twice weekly to Greece's 2nd largest city Thessaloniki.
01/12/2015
BMI to stop flights

BMI is ceasing its operation between Liège and München.
30/11/2015
Ethiopian airlines leaves Belgium

A few months ago Ethiopian Airlines announced that they decided to move their cargo-operations from Brussels Airport to Maastricht/Aachen airport in southern Holland. There has been a fierce battle between Brussels Airport and Liège/Bierset to become to sole Belgian destination for Ethiopian. Now the company decided to leave Liège/Bierset as well. All flights will go to Maastricht/Aachen.

While two dogs are fighting for a bone… a third (Dutch) dog runs away with it !!
23/11/2015
Blue Air in Brussels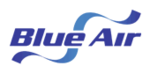 Romanian company Blue Air will start services from Brussels to Iasi on 23/3/2016. Will be flown on Wednesdays and Saturdays with Boeing 737.
14/11/2015
Dutch daughter of VLM declared bankcrupt

The Dutch daughter company of VLM airlines has been declared bankcrupt and will cease all activities. According to VLM Airlines the scheduled flights between Rotterdam and Hamburg will still be operated. Some of the personnel will be stationed in Antwerp.
VLM needs to cut costs in order to break even in 2016.

31/10/2015
First flight to Rome

Today the first flight from Antwerp to Rome was inaugurated. All passengers were treated on free pizza and a drink. The fire department gave the aircraft the traditional free shower upon departure.

31/10/2015
VLM's first Boeing 737 flight

This morning VLM's leased Boeing 737 (OK-TVO lesaed from Travel service) started on its first scheduled flight from Brussels Airport.
Destination : Egypt

(photo : Yves Deliens)

28/10/2015
JETAIR PRESSCONFERENCE ANTWERP

At a pressconference earlier today, Jetairfly has unveiled their plans for the summerseason of 2016 concerning Antwerp Airport.
One Embraer aircraft will be based in Antwerp which means that flights will be able early morning and late evening.


Two new destinations are added to the timetable : Split (Croatia) and Nador (Morocco) while Milan is not to be flown any longer, the Rome and Ibiza will be served all through the season. This means that there will be 9 destinations in 2016 (6 in 2015) or a rise of 57% in capacity.
Herewith the schedule for Summer 2016:

26/10/2015
Jaap Mesdag deceased
We have just been notified that our friend Jaap Mesdag - founder of the "Vroege Vogels" society at Lelystad airport has died last Friday at the age of 92.
Our thoughts are with his family and friends.
We wish you blue skies Jaap.

25/10/2015
B
russels-Tokyo service stimulus for investment and tourist


Today, the largest Japanese airline All Nippon Airways (ANA), started a daily service between Tokyo and Brussels; this is the first direct connection between the two countries in 15 years. The connection will generate more than 100 new direct jobs in and around Brussels Airport, and many more indirect jobs in the tourist sector and in the air cargo industry. It offers both Belgian and Japanese companies new opportunities for investment and export.
The ANA plane, a Boeing 787 Dreamliner, was given a warm reception with an escort in formation of the airside inspection and the traditional water salute on the tarmac of Brussels Airport. The passengers on the first - fully booked - flight from and to Tokyo were treated to Belgian chocolate.

20/10/2015
Award for Liège Airport

This Thursday, October 15, 2015 in Singapore, Liege Airport has received the European Cargo Airport of the Year Award, by customers choice. This international award shows the successful strategy of Liege Airport and confirms its leading position in Europe. It shows the appreciation of the market for Liege Airport's continuous efforts 'to make freighters work'.
The world's leading companies in the air cargo, forwarding and logistics industry gather in Singapore for the Air Cargo Logistics Conference. At the same time Payload Asia and Logistics Insight Asia, the renowned trade magazines, are organizing their 4th 'Payload Asia Awards'.
In the category "European Airport of the Year" nominees were Brussels Airport, Amsterdam Schiphol Airport and Liege Airport.
The winner of the award, by customer's choice, is Liege Airport.

19/10/2015
Five new destinations for Brussels Airlines

Brussels Airlines has just published the timetables for Summer 2016. These feature five new destinations and bigger frequency on existing flights. Crete (Greece), Dublin (Eire), Jerez (Spain), Tenerife and Las Palmas (Spain) are the new destinations.
12/10/2015
First Airbus A350XWB visits Brussels
Today Brussels saw the arrival of Finnair's first Airbus A350XWB. The company has an outstanding order for 19 aircraft.
This is a first visit of type for our national airport.
05/10/2015
Boeing 737-800 for VLM?

Travel Service has agreed on an ACMI leasing of one of their Boeing 737-800s to VLM Airlines for the 2015/16 winter season. The aircraft will be based in Brussels. VLM have ordered SSJ100 LRs, however the first two planes planned for 2015 are now expected be delivered in 2016 only.
01/10/2015
Hans Vanhaelemeesch promoted
Jetair spokesman Hans Vanhaelemeesch has been promoted to Chief Communication Officer for the company's Western Region.
He will lead and coordinate the communication departments for Belgium, The Netherlands and France.
The cvompany is now looking for a new spokesman for Belgium.
18/09/2015
The visit of "The Beast"
Emirates has today presented it flagship the Airbus A380-800 on its Dubai-Brussels service.
Normally this service is operated by Boeing B777's, but on the occasion of the first anniversary of Emirates Belgium, the company wanted to do something special.
It was much appreciated by the public and the spotters.

12/09/2015
VLM airlines joined IATA's BSP

VLM Airlines has significantly expanded the distribution of its schedules and fares by joining IATA's Billing and Settlement Plan (BSP) across 10 countries – Belgium, the Netherlands, the UK, Ireland, Germany, Switzerland, France, Italy, Spain and Greece. VLM Airlines' flights will be displayed on all major GDSs, with content going live on Amadeus immediately, on Sabre by the end of the month, and on Galileo and Worldspan in the second half of October.
Travel agents can now book flights under the VG code and issue tickets as VG/693 documents. VLM Airlines has also developed a number of private fare products: Corporate, Seaman, IT fares and a very attractive travel agent PEP fare at €99 all-inclusive and valid on all routes.
VLM Airlines now offers 132 scheduled services per week to eight destinations in six countries, including Antwerp, Rotterdam, Geneva, Hamburg, Southampton, Birmingham, Waterford and London Luton.

13/08/2015
Sanicole Airshow


On Sunday 20 September 2015 the Aeroclub Sanicole organizes their annual Sanicole International Airshow.
Expected performers are : F16, Agusta A.109 and the Red Devils from the Belgian A.F. The Canadian Skyhawks parachute team. A French Rafale jet and the Italian Frecce Tricolori aerobatic team. A Mig 29 and a Sukhoi Su 22 from the Polish A.F.
A second aerobatic team will be the Patrouille Swiss with their Northrop F.5E fighters
Oldtimers flying during the airshow are a PBY 5 Catalina and the Spitfire Mk.IX and B.25 Mitchell from the Dutch Historic Flight. Also the Breitling Lockheed L.1049 Constellation will be present as well as the Douglas DC.3 from the Battle of Britain Memorial Flight. Civil performers will include O'Briens Flying Circus and the Raven Team with 5 Vans aircraft from the U.K. and U.S. aerobatic pilot Melissa Pemberton.
23/07/2015
New landingprocedures for Antwerp airport

Starting in December, aircraft will be able to land using sattelite data. Pilots will then be allowed to make Required Navigation Performance (RNP) approaches.This procedure optimalises the navigation and has positive effect on the environment.
Bolgocontrol will introduce this system on Belgium's other four airports in short term.
03/07/2015
Start of the Antwerp-Ibiza schedule

As from today Jetairfly will fly twice weekly (Friday and Sunday) from Antwerp to Ibiza.
23/06/2015
Antonov An-2 for Pairi Daiza
Pairi Daiza announced that they will operate a 30 year old Antonov 2. The aircraft has been nicknamed "Eagle Eye" and is painted after a design by designer Jean-François Charles. Its first Belgian appearance will be at Ursel Avia on June 27/28th.

19/06/2015

Emirates Airbus A.380 at Brussels Airport
On Friday 18th September 2015 Emirates will operate the Brussels to Dubai service with an Airbus A.380 aircraft. On this one-off flight with the A.380 economy return fares are available at the special price of 380 Euros !! This price also allows you to fly on to Emirates destinations further than Dubai.
The aircraft will arrive at Brussels airport at 13.15hrs local time and depart around 18.00hrs. (br)
05/06/2015
New parking space and luggage belt

Parking P2 in front of the airportbuidling has been reorganised and is now in use. At present parking is still free of charge but will be payable by the end of the month.
Parking P3 will remain free of charge till October 1st. There is a free shutlle between P3 and the airport building.
In the meantime, a new luggage belt for arriving passengers has been installed and taken into use. (db)
02/06/2015
U.S. immigration at Brussels Airport ?

If everything goes well passengers will be able to pass U.S. immigration checks at Brussels Airport before boarding their flight to the U.S. in 2018. Together with nine other airports Brussels Airport will participate in the U.S. Pre-clearance program.
When operational, this service will result in an important time saving when travelling to the U.S.A. It will also be an important issue in the competition between the major European airports.
01/06/2015
Direct flight Brussels-Japan

All Nippon Airways has today announced that they will start regular services between Brussels Airport and Japan. Services will start oin October 25th, 2015.
27/05/2015
Lindsky is now CAMO+

This grants us the Part M Subpart G+I qualification and gives us the possibility to perform more continuous airworthiness related tasks such as a full airworthiness review and the issuance of a new EASA Form 15 (Airworthiness review certificate).Our controlled environment is certified to accept your EASA annex 1 aircraft (up to MTOW 5.700kg) into our CAMO and manage it for you.
The task of a Continuing Airworthiness Management Organization (CAMO and CAMO+) is keeping aircraft airworthy. Cooperation with CAMO is an EASA (European Aviation Safety Agency) requirement that also ensures the highest safety standards for aircraft owners and operators. (wvb)
23/05/2015
Palm Aviation of Dubai opens a Belgian office.
Palm aviation is a global flight support company with headquarters in Dubai. They support their customers with international flights. Palm arranges certain tasks such as fuelling, FBO reservations and authorisations for landings and take-offs.
Some weeks ago the company opened a new office in the Lange Lozannastraat 266, 2018 Antwerpen. Europe is important for the company. It has not only the second largest section of activity for business aviation but also a lot of visiting traffic from North America and the Middle East.
20/05/2015
Flying Group acquires Jet Management Europe bv
At EBACE 2015 in Geneva, Flying Group announced today that it is taking over the Dutch company Jet Management Europe (JME) bv as well as their Dutch Air Operators Certificate (AOC).
JME was founded 15 years ago and is a pioneer in aircraft management solutions. The two founders of the company will remain active within Flying Group
With is take-over Flying Group will also add an additional Falcon 7X to their fleet which will now include 6 Falcon 7X aircraft. (br)
19/05/2015

Matthieu Dardenne named as one to the Top 10 leaders in aviation
At EBACE 2015 at Geneva, 31 year old Matthieu Dardenne was named as one of the TP 10 leaders in Aviation today. Dardenne is co-founder and CEO of Take Air, the first all-you-can-fly membership airlines in Europe.
Take Air started scheduled operations earlier this month from Antwerp Airport. Using a Beech 200 they offer an Antwerp to Zurich service on Mondays, Tuesdays, Thursdays and Fridays. (br)
24/04/2015
Guido Van den Eede has passed away
We have just received the sad news that our good friend and lifelong ASA-member Guido Van den Eede has passed away last Thursday.
Guido became 73 years old last Sunday.

We wish you blue skies mate.
17/04/2015
New Jetair destinations

Jetair started its operations at Antwerp Airport. Early today the airport was already busy with the reception of the first passengers. Thre ne destinations were opened today : Malaga, Barcelona and Milan. Tomorrow Berlin and Allicante will see their first scheduled services out of and to Antwerp.
All departing passengers got a cup cake and a glass of Cava or fruitjuice. Arriving passengers were presented with a special edition of Duvel, the famous local Belgian beer.
Ostend airport saw the first Jetair flight to Barcelona.

01/04/2015
Wizz-Air starts additional service from Brussels South


Starting on September 14th low-cost carrier Wizz-Air will start a regular service from Brussels South Airport to Lublin in Poland. Flights will be available on Monday and Friday. Wizz-Air is already a major operator at Brussels South. (br)
23/03/2015
STYL Aviation integrated in Lindsky Group

Antwerp based STYL aviation has been integrated in the Lindsky Group. This combined group permits to cover all aspects related to aviation services.
19/03/2015
VLM Publicity on Antwerp tramways
VLM is making publicity for its new routes on trams in Antwerp town.

16/03/2015
Brussels Airlines and Tintin
An A320 of Brussels Airlines with a special livery
inspired by the Tintin comic book "Red Rackham's treasure" has landed today at Toulouse-Blagnac airport. The livery was unveiled at the airlines' Brussels Airport home base in Belgium. The aircraft is named "Rackham" after one of Tintin's most popular adventures.

The unique livery represents a
great black shark, based on the shark shaped submarine invented by popular character Professeur Tournesol in the comic
.
The painting was carried out by aircraft paint artist Andre Eisele in Ostrava, Czech Republic and took 1,500 man hours in total. The special livery will remain until 2019.

03/03/2015
Lambert Aviation Mission M.108 received full Permit to Fly
Following an eight-month test program conducted by the UK Light Aircraft Association (L.A.A.) the Lambert Mission M.108 received a Permit to fly and was added to the list of approved aircraft designs. Homebuilders are now allowed to contruct and fly this type in the U.K. Since early 2014 the L.A.A. does not longer support U.K. registered aircraft that are based outside the U.K. but flew on an L.A.A. Permit to Fly. Lambert Aircraft is based at Kortrijk/Wevelgem airport.
The first aircraft was constructed by Steve Kember who will fly this new airplane from a strip in East Sussex. More info on www.lambert-aircraft.com. (br)

25/02/2015
Hotel for horses at Liège Airport


The building of a "hotel" for horses at Liège airport will start this summer. The airport is specialised in the transport of race-horses. The value of these animals is exhorbitant and they need the best of treatment. The hotel will have place for 60 animals and must be ready by the beginning of 2016 just before the Olympic Games in Rio. (jmh)
20/02/2015
VLM starts scheduled service from Antwerp and Rotterdan

VLM announced the start in april of a scheduled Antwerp/Hamburg and
Rotterdam/Hamburg service.
They will be flown twice daily according to the following timing. There are no flights during the weekend.
The website is open for bookings on both destinations
07:05-08:35 ANR-HAM VG161
09:05-10:35 HAM-ANR VG162
18:30-20.00 ANR-HAM VG163
20:30-22:00 HAM-ANR VG164
07:30-08:55 RTM-HAM VG251
09:20-10:50 HAM-RTM VG252
18:30-19:50 RTM-HAM VG257
20:20-21:40 HAM-RTM VG258 (br)
17/02/2015
Liège and Ebola


More than 100 aircrafts took off from Liege Airport to help in the fight against Ebola
Since October 2014, 111 wide-body aircraft carrying an average of 90 tonnes of humanitarian supplies, medical equipment and pharmaceuticals have flown from Liege's global cargo hub to help in the fight against Ebola (EVD) in West Africa.
Operators have included: Ethiopian Airlines, ANA Aviation, Global Africa Cargo, Air Cargo Global, Western Global Airlines, and many others. The operations are commissioned by leading humanitarian organizations & NGOs including MSF, the Red Cross, UNICEF, WHO and WFP, and the UN.
Most supplies left for Conakry, Freetown and Monrovia or transited through airports like Abuja, Bamako and Lagos. (db)
12/02/2015
New investments by DHL

Brussels Airport consolidates its position as logistics hub.
Over the last 10 years, Brucargo – the cargo site of Brussels Airport – has developed into an essential lifeline for logistics in Belgium, making Brussels Airport the second logistics centre in Belgium after the port of Antwerp and consolidating its position as European hub for cargo transport by air and by road. Brussels Airport and its partners invest a total amount of 150 million euros in the DHL project.
DHL, which combines air transport and road transport, invests 114 million euros in this important project and serves an increasing number of direct destinations. The future activities of DHL resulting from this new development, will be carried out during the day and will have no impact on the number of night flights. They will be operated with a modern fleet and high-tech warehousing and infrastructure. (db)
05/02/2015
Flying Group News

Antwerp based Flyinbg Group has opened a commercial office in Brussel and is now offering all their products in partnership with Aviapartner at the new business ternminal. (wvb)
The company also introduces Flying Smart, a complete independent scheme which enables the company to offer the new generation of single engine turboprops such as the Pilatuys PC.12, Socata TBM and Piper Meridian.(wvb)
11/01/2015
Hugo Teugels deceased
It is with sadness that we have to announce the death of our good friend and ASA-board member : Hugo Teugels (64)
This death is so sudden as Hugo was in good health and there was no reason to suspect such a tragic event.
Only yesterday afternoon we have been planning spotting trips to the UK and other countries.... and had a lot of jokes about it.
Via this way, we want to send Hugo's family and friends our condolences and hope they will find the strength they'll need to cope with this tragic event.
For the Board,
Dirk Buytaert
Chairman
08/01/2015
2nd most punctual airport

The OAG has issued a report on the world's airports. In the category of airports with less than 10 million passengers, BSCA has been voted second best, with first place going to Bristol Airport (UK) and beating Berlin Schönefeld (DE).
During 2014 93,1% of the flights at BSCA left on time. (db)
04/01/2015
Number of passengers to an all time low

The number of passengers using Antwerp airport has slunk to its lowest figure in the last 12 years. Slightly more than 121.000 people used the airport during 2014. Scheduled flights lost a good 20.000 passengers. This is mainly due to the cancellation of some flights.
2015 should see a revival with the coming of Jatair in April and some new destinations that will be flown by VLM Airlines. (db)
26/05/2016
Russian approval for NHV
NHV and its Russian commercialization partner HELIATICA successfully obtained approval from the Russian Federal Aviation Agency (RFAA) for NHV's maintenance facility in Ostend. This opens the door to the Russian market for NHV who already secured a first maintenance project for a Russian executive customer – 6-year inspection on Airbus Helicopters H155.
NHV became the first foreign maintenance provider ever to pass through the validation process under the new Russian regulation, Federal Aviation Rules 285 (FAP-285) which entered into force at the end of 2015. The new rules were introduced by RFAA in order to harmonize Russian regulation with EASA and FAA rules and NHV was the first maintenance provider to successfully get through the transition period from previous standards FAP-145 to the new FAP-285 rules.
Earlier in 2015 HELIATICA was appointed as NHV's local partner to market and sell NHV's maintenance and training services in Russia. "HELIATICA has applied for validation of NHV's training center", – comments Tatyana DUSHENKOVA, the general director of HELIATICA. – "We strongly believe in our partnership with NHV whose experience in operations, maintenance and training under OGP standards for international oil and gas customers, will be a big help for existing VIP customers of Airbus Helicopters H155 and H175 and AgustaWestland AW139 and for emerging Russian off-shore O&G market".
The first Russian customer has already chosen NHV to perform a 6-year inspection for his Airbus Helicopters H155 (EC155 B1). The maintenance project is expected to be finished in June 2016.

25/05/2016
'The Suite' at N'Djili
Brussels Arline has opened its first airport lounge outside Belgium. The Congolese first minister opened the lounge 'The Suite' at N'Djili airport. Passengers can now enjoy the unique comfort before their flight to Brussels.
24/05/2016
New hangar at Brussels Airport
FlyingGroup announced at EBACE that they are opening a new hangar at Brussels Airport. The new service hangar covers 4000m² with an additional apron of 3000m².
21/05/20126
VLM F50 at Waterford on May 20th 2016, nose gear steering failure

A VLM Fokker 50, registration OO-VLI performing flight W2-6142 from London Luton,EN (UK) to Waterford (Ireland) with 14 passengers and 4 crew, was on final approach to Waterford's runway 03 when the crew went around and decided to divert to Dublin. On approach to Dublin the crew advised they had a problem with the nose gear steering, needed a towbar for the F50 and a tug to vacate the runway as quickly as possible. The aircraft was vectored for an approach to Dublin's runway 28 and stopped on the runway, while the airport switched to runway 16. The Fokker 50 was subsequently towed off the runway. By Simon Hradecky

13/05/2016
VLM Airlines protected against debtors
VLM Airlines has today filed for juridicial reorganisation. Therefor the company is now protected for six months against creditors and should give the company enough time to fully implement the reorgansiation which started in January of this year and pay-off the historical debts the company has.

06/05/2016
Aero Service stopped operations
Aero Service is a Dutch maintenance organisation that took over the general aviation maintenance activities from Abelag Aviation about two years ago. Recently the company stopped all operations at Antwerp Airport. The company offered maintenance services for single and twin engined piston-aircraft. It seems the company ran into financial difficulties resulting in the closure of the Antwerp facility.

29/04/2016
Air Canada downgrades aircraft on the Brussels service
Air Canada is a new name in the long list of foreign carriers that are reducing the number of flights into Brussels or flying with smaller aircraft. The company announced that, till 1st June 2016, the Airbus A.330-300 normally used will be replaced by the smaller Boeing 767-300. The result will be a reduction of about 20% of seats available.

28/04/2016
Ryanair to start Charleroi-Glasgow service
Rayanair has announced that they will start operting a twice-weekly Charleroi-Glasgow service as from October 30th, 2016. Tickets are available from 19,99 eur.

28/04/2016
Lufthansa postpones Brussels Airlines integration
The full integration of Brussels Airlines into the Lufhansa Group has been postponed. The Germans decided to take the decision to buy the remaining 45% of the Brussels Airlines stock only in September of this year. The official reason for this decision is the recent terrorist attack at Brussels Airport that totally disrupted the operations of Brussels Airlines.
But… there are still serious discussions regarding the role of Brussels Airlines in the Lufthansa Group. Brussels Airlines should merge with low-cost carrier Germanwings. On the other hand Brussels Airlines became a strong name, certainly for the African flights and the company wants to preserve their identity. There also seems to be no clear view on the future of Brussels Airlines within the Lufthansa Group regarding new services and aircraft.

27/04/2016
Very successful Aero 2016 for JMB Aircraft
Amougies based ULM dealer JMB Aircraft had a very successful Aero 2016 at Friedrichshafen (Germany) earlier this month.
The company sold 10 JMB aircraft VL.3 aircraft (the former Aveko VL.3). The company now has a backlog for 43 aircraft. They decided to increase the production rate from 4 to 5 aircraft per month in order to reduce the delivery time. Delivery time for new orders is now February 2017 !

22/04/2016
KLM campaign 'not correct' according to PM Charles Michel
Belgian Prime Minister Charles Michel gave a reaction to the KLM commercial campaign that started on the Flemish radio-stations earlier this week. KLM not only promotes flying from Amsterdam/Schiphol but also adds a Thalys trainticket from Brussel or Antwerpen in their ticket-price.
Charles Michel commented that KLM has the right to start a commercial campaign in Belgium but added that this action is 'not correct' !

16/04/2016
Brussels Airport will reopen the old trainstation
Brussels Airport is considering to reopen the former (old) train station. After the 22 March terrorist attack it remains impossible to reach the airport by train. The new train station gives direct access to the destroyed departure hall. And this hall is (of course) closed for renovation works.
When the old station reopens passengers will be able the reach the airport by train and will arrive outside the airport building where they have to queue for the additional security checks.

15/04/2016
Embraer 545 – OO-NEY used for testflights
Belgian registered Embraer 545 Legacy 450 -OO-NEY – was leased back by the constructor for flight into La Mole/Cote d'Azur airport recently. This airport has a runway of 1.180 meters only and is surrounded by mountains. After these flights Embraer obtained permission to fly the Emb.545 Legacy 450 into this very popular airport. This aircraft type is now the largest bizjet that is allowed to operate from La Mole.

04/03/2016
Renovation works on runway 01/19
Brussels Airport is planning major renovation works on runway 01/19 from 26 July to 25 September 2016. To minimise their duration and their impact on neighbouring residents and airport activities, the renovation works will be carried out in stages, including at night. During the works, runway use will deviate from the preferential runway system (PRS).

09/02/2016
Strong passenger growth - Freight down
Brussels Airport received almost 1.5 million passengers in January, which is a significant increase of 7.5% compared with January last year. On the other hand, the number of flight movements rose by less than 1%, which means that the passenger load factor was much higher than in January last year. Freight volume declined by 2.4% compared with January last year. The decrease can be attributed to the departure of Ethiopian Cargo, which did not obtain the necessary traffic rights for Belgium.
29/01/2016
New shop at Antwerp Airport
As planned, the new Antwerpflyshop opened its doors today in the check-in hall at Antwerp Airport. The shop sells coffee, Antwerp brewed beers (De Koninck, Vedett, Duvel) and other specialities typical for Antwerp.

12/01/2016
New passenger record for Brussels Airport
Brussels Airport can look back on a year of strong growth. In 2015, the number of passengers grew by 7% on last year, with Brussels Airport receiving almost 23.5 million passengers. Freight transport through Brussels Airport in 2015 saw vigorous growth of nearly 8% compared with 2014, especially the full freighter segment and the express services.

22/12/2015
New Robinson R.66 for Air Technology Belgium
Robinson's 700th R66 Turbine rolled off the production line on December 18, 2015, five years after the 5-place helicopter was FAA certificated. Serial Number 700 is an R66 Turbine Marine, which is an R66 equipped with pop-out floats, and will be delivered to Robinson Dealer Air Technology Belgium. This will be the first Turbine Marine delivered to Europe since EASA approved the float option in October and one of the more than fifty R66s sold to Europe.

22/12/2015
Brussels Airlines will fly to Toronto
Brussels Airlines will fill the gap when Jet Airways left Brussels Airport. Brussels Airlines will resume the Brussels to Toronto service that is operated today by the Indian airline. As a result the company will add two Airbus A.330 aircraft to the fleet and hire several new pilots and cabin-crew.

20/12/2015
Red Devils will be flown by Brussels Airlines
In 2016, Brussels Airlines will transport the Belgian Red Devils to their matches in France.There will be special "Tousenfrance" rates for Red Devil supporters
13/12/2015
Tunnel open !
The tunnel at the end of Antwerp Airport's runway has officially been opened by Flemish Transport minister Ben Weyts when he pushed the button opening the barriers.
This is the final phase of a file that has been smouldering for over 40 years. Contruction of the tunnel started in January 2013.

30/11/2015
Brussels Airlines flies to Nürnberg
Starting on 15 February 2016 Brussels Airlines will offer a daily service from Brussels Airport to Nürnberg in Germany (except on Saturday). This service will be operated by BMI Regional using an Embraer 145.
As a result of this BMI Regional will stop the daily flight from Liège/Bierset to Munchen.
23/11/2015
Additional SeaKing for Belgian Air Force
The Belgian Air Force has acquired a second hand Sea King in the United Kingdom. The helicopter will be delivered at Koksijde Air Base on November 24th.
It will be used for spares to maintain the fleet of active Sea Kings. These choppers will remain in active service till the end of 2018
19/11/2015
Will Jet Airways leave Brussels Airport ?
The Indian carrier Jet Airways announced, in a meeting with their Belgian employees, that they may stop operating from Brussels Airport in March 2016. They flights from Brussels seem to be a financial failure.
Officially Jet Airways did not yet take the final decision but there are strong indications that all flights will move to Amsterdam. The company is discussing a strong cooperation with KLM and Delta. Today Jet Airways is the most important foreign carrier flying from Brussels Airport. This decision will result in a loss of, at least, 500.000 passengers for the airport.

31/10/2015
Ingrid Pira, Antwerp's Don Quichote
It could not last, all this positive news about Antwerp Airport.
The ex-mayor of Mortsel, Ingrid Pira is again making a lot of commotion about people complaining about noise and dangerous flights. Like a real Don Quichote she keeps on attacking the airport with non-events and misinformation.
Only recently she was complaining about the airport making a financial loss when it was mainly a business airport; now that the airport is financially thriving, she is complaining that the airport no longer being a business airport.

28/10/2015
INVESTMENTS AT ANTWERP AIRPORT
At the Jetairfly pressconference today, Antwerp Airport has also shed a light on future and present investments.
LANDSIDE
The R11-tunnel under the runway is now in a final phase and will be opened mid-December.
The organisation of the different parkings is now completed. The Swiss port building situated on Parking P2, will be taken down and the free space used as parking space.
The ex-Sabena cargo building will be transformed into an event hall with a capacity of 200 to 300 people.
In the passenger hall a coffee/book shop will open in January 2016 and a bistro (airside) by April 2016.
Security will be moved from its present location to the space freed up by the old bookshop.
AIRSIDE
On the airside, the tarmac will be re-surfaced and extended with 3 extra parkingstands with Embraer E-190 capacity. Work will start April/May and take the best part of the Summer season, with the airport remaining operational throughout.
A veranda will be added to the airport building which will extend the capacity of the departure/arrival lounge with 460m² and will have 4 departure gates (2 at present).
For 2017 the airport is planning the construction of a new taxiway parallel to the runway, which will avoid the backtracking of aircraft and should smoothen air traffic.
In 2018, the runway will be re-surfaced.

For 2015 the generated financial loss will be less than expected and in 2016 should run a profit.
Statistics show that +/-15% of the incoming Jetairfly passengers have bought their tickets abroad.
9% of the passengers come by car, the other 91% arrive by public transport, taxi or are dropped of by family.
26/10/2015
Brussels Airlines opens new connection
Brussels Airport is now connected with Accra (Ghana) by direct flight operated by Brussels Airlines. This is a brand new destination for the Airport and an addition to Brusels Airlines' exanding network.
The company has also doubled its scheduled flights to Lome (Togo).
19/10/2015
Brussels Airlines to make a profit
Brussels Airlines is expecting to make a profit thanks to the economical situation and some commercial decisions such as new routes. Low fuel prices and lower overhead costs make it possible to have a positive end result this year.
18/10/2015
ULM crashes at Avernas
This afternoon the ULM OO-G12 has crashed near the airfield of Avernas. The aircraft caught fire while in flight. The pilot tried an emergency landing but crashed at about 100m from the airfield.
The pilot was killed in the accident.



(photograph: Jozef Vandevorst)

12/10/2015
Good numbers for BSCA
Brussels South/Charleroi airport has a rise of 9% in passengers over the last 9 months.
The airport has noted an aircaft capacity 88,34%
10/10/2015
Significant rise in passenger numbers
Over the first nine months of this year Egis has noted an increase of 80% (158.550). The number of flights has risen with 1,7% (34.143)
The new scheduled sevices have also created 37 new jobs at the airport.
09/10/2015
Military Museum no longer free of charge
The "Koninklijk Museum van het Leger en de Krijgsgeschiedenis" will start asking entry fees as from January 5th, 2016.
For over 100 years visitors could visit the museum free of charge. Recent budget cuts in the army make it necessary to charge entry fees in order to be able to maintain and renew the collection.
03/10/2015
Seven new destinations for Brussels Airlines
Brussels Airlines added seven new destinations to the new winter schedule. Accra, Tenerife and Las Palmas are 'real' new destinations. Faro was only serviced during the summer season but remains a destination during the coming winter.
Services to Zagreb and Billund were started a few weeks ago.
Till 26th March 2016 Brussels Airlines offers 669 services per week on the European network and 80 longhaul flights.
17/09/2015
Lockheed Martin signs agreement with Belgian Companies
A protocol agreement has been signed between Lockheed Martin and Esterline Belgium, Ilias Solutions, Sonaca and SABCA.
This agreement confirms the interest in cooperation on high technology defence, aviation, cyber and security sections.
20/08/2015
New sheduled service to Birmingham
VLM has announced that they will start with a scheduled service between Antwerp and Birmingham. The new connection will start on October 5th, and will be flown 3 times/week.
Tickets will be offered at 49 eur (one way).
15/07/2015
Airspace over Brussels closed
Belgocontrol announced today that on July 21st (4:10 pm - 4:32pm), the airspace over Brussels will be closed due to the National Parade. Due to exercises the airspace will also and be closed on 17/7 and 20/7 between 3:10pm and 3:32pm. During these periods there will be no incoming nor outgoing traffic on Brussels airport.
07/07/2/015
Number of passengers on the rise
During the first six months of 2015, more than 90.000 passengers used Antwerp Airport. This is a rise of 55,8% compared to the same period in 2014. In June we counted 23.829 passengers the highest number since November 2001.

04/07/2015
New destination for Ostend-Bruges
Jetairfly will open a new scheduled flight between Ostend-bruges and Rome's Leonardo de Vinci airport on 29/10/2105. The service will be flown three times weekly. This is the 6th winter destination out of Ostend-Bruges.

02/07/2015
New destination for Antwerp Airport
Jetairfly has announced that they will start flying between Antwerp and Rome Fiumicino during the winterperiod. During wintermonths there will be 5 destinations out of ANtwerp : Alicante, Malaga, Berlin, Barcelona and Rome.

23/06/2015
Airport partly unreachable on July 6th
On July 6th, the 3rd leg of the Tour de France will start from Antwerp city.
Between 10:45am and 1:30pm the airport will not be reachable via the Diksmuidelaan nor the Vosstraat, as the Tour will pass via Berchem station and the Gitschotelei towards Boechout

17/06/2015
Certificate received
On the 17th of June, at the Paris Air Show, NHI President Vincent Dubrule handed over an IOC (Initial Operational Capability) certificate to Colonel Dejaeger for the 4 Belgian NH90 MTH's helicopters. IOC for the 4 NH90 NFH (Nato Frigate Helicopters) is to follow. (EN)

(Copyright Eric Nuyens)

08/06/2015
Additional flights to China
After the introduction of the succesfull flights to Shenyang, Tianjin and Xian from Liège airport, U-Tour is now planning additional charter flights to Nankin, Kunling and Changsha via Moscow. Flights will arrive on Wednesday, Friday and Sunday. (db)
05/06/2015
Ostend-Bruges rise in passengers
Some 30.717 passengers passed through Ostend-Bruges Airport during May 2015. This is an increase with 17,7% compared to 2014. The new Barcelona connection and increase of the frequencies on other Jetairfly services account for these numbers.
Freightnumbers are down with 43,9% compared with last year, but are on the rise again since February 2015. (db)
04/06/2015
New connection Antwerp-Jersey
Thanks to a codeshare agreement between CityJet and Blue Islands, passengers from Antwerp Airport will be able to connect to the London City - Jersey flights during the summer period.
Schedule:
ANR-JER 07:00 10:30 MON-FRI
ANR-JER 07:50 10:30 MON-WED
ANR-JER 18:00 20:20 MON-FRI
JER-ANR 13:00 17:25 MON-FRI
JER-ANR 17:25 21:40 SUN
03/06/2015
Important increase in passengers
During May 2015, more than 23.000 passengers passed through Antwerp Airport. This is the highest number per month for 10 years and an increase of 96,8% against May 2014. (db)
01/06/2015
VLM flights from Liège cancelled
Only one month after the launch of flights out of Liège, VLM is cancelling these scheduled services. The number of passengers was lower than expected and future bookings did not announce a change.
26/05/2015
Brussels South Charleroi-Debrecen
BSCA will be connected with Debrecen (Hungary) as from Decenber 18th, 2015. Service will be flown by Wizz Air.

21/05/2015
Additional Pilatus PC.12 for EAPC
Gosselies based European Aircraft Private Club (EAPC) signed a letter of intent for the delivery of an additional Pilatus PC.12 at Geneva yesterday. The aircraft will be delivered via RUAG, the Pilatus dealer for Western Europe and North Africa. EAPC offers a 24/7 business travel service to its members flying Pilatus PC.12 and Extra EA.500 aircraft. (br)

20/05/2015
Hondajet visit to Belgium (and Antwerpen) cancelled
As part of their European demo-tour Hondajet announced some weeks ago that they new business jet would visit Antwerp Airport
Very recently they announced that this visit was cancelled. It was scheduled for Monday 25 May but this is a holiday in Belgium. Marshalls of Cambridge, the Honda presentative for Western Europe, including Belgium, decided to add another day to the demo-tour in the U.K. (br)
30/04/2015
MOTY 2014
Hans Vanhaelemeesch - CCO of Jetairfly has been nominated "Man of the Year 2014" by the members of the Aviation Press Club.

22/04/2015
No Niki flights from Bratislava
Earlier this year Austrian carrier Niki announced low-cost flight from Bratislava to Brussels. Initially the start of this service was delayed. Now Niki announced the decision not the start this new service. A reason was not given, but competitor Ryanair recently opened a new base at Bratislava.

09/04/2015
New parking at Antwerp Airport
Antwerp Airport has signed an agreement with Besix Park, member of the Besix Group, for the design, realisation, financing and exploitation of the new parking space.
Works have stated on parking P3, the access drive close to the railway and the implementation of a roundabout. A free shuttle will ferry passengers between the new parking and the airport building.
By the end of the year, parking at Antwerp Airport will no longer be free of charge.

24/03/2015
Connector building opened by King Filip
Today Brussels Airport Company, in the presence of His Majesty the King, officially opened the Connector building. Brussels Airport built Connector, a 75 million-euro investment, to increase passenger comfort. The building links the terminal above-ground to the two piers so passengers need less time to go from the check-in to their boarding gate. Henceforth, passengers can wait to board their plane in an open and airy building that besides a spectacular tarmac view offers a contemporary mix of shops and restaurants. Connector will be open to the passengers as of Thursday 26 March. (db)

21/03/2015
Jetairfly to open Antwerp-Ibiza operations
Jetairfly announced that they will also be flying Antwerp-Ibiza during July and August. Flights have been scheduled on Fridays and Sundays. (db)
17/03/2015
Antwerp-Southampton to start in April
Southampton Airport and Belgian operator VLM Airlines will be launching daily scheduled flights each weekday between Southampton (England), Antwerp (Belgium) and Hamburg (Germany) from Thursday April 23.
VLM Airlines joins the airport at a time of growth, with Southampton Airport reporting passenger numbers as 21% up in February 2015 versus 2014.
Flights between Southampton and Hamburg will be linked via a stopover in Antwerp. The Belgian city is home to the second largest port in Europe and is known as a 'petrochemical hub', with several multinational companies investing more into their sites there. The city also appeals to tourists, with its reputation as the diamond capital of the world. Travellers can also benefit from the city's excellent public transportation systems and can journey to the centre of Brussels in less than an hour.
Flights will be flown on weekdays.
ANR-SOU DEP 09:05 ARR 10:30
SOU-ANR DEP 11:00 ARR 12:25
10/03/2015
New routes from Waterford
VLM announce that they wil base one Fokker 50 At Waterford, Irelmand where they will start fluing to Birmingham and London Luton as from April 27th. Thee routes will be flown twice daily on working days and once on Saturday and Sunday. (db)
02/03/2015
Delivery of Sukhoi Jets postponed
VLM has just communicated that the delivery of the Sukhoi Jets has been postponed for at least one year.
According to VLM this has to do with certification by EASA of the long haul version for which VLm opted. (db)
25/02/2015
VLM Airlines unveils Nice, Venice, Avignon and Bologna routes from Liège.
VLM Airlines will this May be launching scheduled flights between Liège (Belgium) and Avignon, Nice, Bologna and Venice.
The move not only marks VLM Airlines' first routes from Liège but also the airline's first services in the south of France and northern Italy.
From May 1, passengers will be able to choose from 36 new connections: five return flights each week (including Saturdays and Sundays) to Nice and Venice, and four return flights to Avignon and Bologna each week (also including Saturdays and Sundays). All services will utilise VLM Airlines' fleet of Fokker 50 aircraft. (db)
18/02/2015
9

7 'Belgian' biz-aircraft flying


According to a recent survey organised by BART International there are 97 biz-aircraft (55 jets and 42 turboprops) operating out of Belgium. This number includes, in our opinion, also foreign registered aircraft flying from a Belgian airport. This puts Belgium on the 10th place in Europe. First place is for Germany with a total of 660 biz-aircraft. (br)
16/02/2015
Free parking a thing of the past?
With the coming of JetairFly in April and the new scheduled services of VLM in Antwerp, the airport wiill be offering new parking spaces at the southside of the airport which will be linked with the passenger terminal by means of a shuttle bus.
This means of course that parking your car will be no longer free of charge. (db)
10/02/2015
Jet Aviation Zurich and Take-Air sign service Agreement
Jet Aviation Zurich has signed a Fixed Base Operation (FBO) service agreement with Take Air, an innovative new all-you–can-fly membership airline offering regular weekday flights between fixed destinations.
As the first all-you-can-fly membership airline in Europe, Take Air is launching its operation with four daily fixed flights between Zurich and Antwerp, Belgium, on March 30, 2015. Flights are to the general aviation terminals where members are received and handled by local FBOs. Take Air selected Jet Aviation Zurich to provide dedicated handling services to its members flying through Zurich. (db)
26/01/2015
Antwerp and Geneva closer than ever
VLM Airlines has today started its twice daily scheduled flight to Geneva. The flights are leaving Antwerp at 7:15am and 5:35pm. Departures at Geneva at 9:45am and 8pm.