23/05/2015
Palm Aviation of Dubai opens a Belgian office.
Palm aviation is a global flight support company with headquarters in Dubai. They support their customers with international flights. Palm arranges certain tasks such as fuelling, FBO reservations and authorisations for landings and take-offs.
Some weeks ago the company opened a new office in the Lange Lozannastraat 266, 2018 Antwerpen. Europe is important for the company. It has not only the second largest section of activity for business aviation but also a lot of visiting traffic from North America and the Middle East.
20/05/2015
Flying Group acquires Jet Management Europe bv
At EBACE 2015 in Geneva, Flying Group announced today that it is taking over the Dutch company Jet Management Europe (JME) bv as well as their Dutch Air Operators Certificate (AOC).
JME was founded 15 years ago and is a pioneer in aircraft management solutions. The two founders of the company will remain active within Flying Group
With is take-over Flying Group will also add an additional Falcon 7X to their fleet which will now include 6 Falcon 7X aircraft. (br)
19/05/2015

Matthieu Dardenne named as one to the Top 10 leaders in aviation
At EBACE 2015 at Geneva, 31 year old Matthieu Dardenne was named as one of the TP 10 leaders in Aviation today. Dardenne is co-founder and CEO of Take Air, the first all-you-can-fly membership airlines in Europe.

Take Air started scheduled operations earlier this month from Antwerp Airport. Using a Beech 200 they offer an Antwerp to Zurich service on Mondays, Tuesdays, Thursdays and Fridays. (br)
24/04/2015
Guido Van den Eede has passed away
We have just received the sad news that our good friend and lifelong ASA-member Guido Van den Eede has passed away last Thursday.
Guido became 73 years old last Sunday.

We wish you blue skies mate.
17/04/2015
New Jetair destinations

Jetair started its operations at Antwerp Airport. Early today the airport was already busy with the reception of the first passengers. Thre ne destinations were opened today : Malaga, Barcelona and Milan. Tomorrow Berlin and Allicante will see their first scheduled services out of and to Antwerp.
All departing passengers got a cup cake and a glass of Cava or fruitjuice. Arriving passengers were presented with a special edition of Duvel, the famous local Belgian beer.
Ostend airport saw the first Jetair flight to Barcelona.

01/04/2015
Wizz-Air starts additional service from Brussels South


Starting on September 14th low-cost carrier Wizz-Air will start a regular service from Brussels South Airport to Lublin in Poland. Flights will be available on Monday and Friday. Wizz-Air is already a major operator at Brussels South. (br)
23/03/2015
STYL Aviation integrated in Lindsky Group

Antwerp based STYL aviation has been integrated in the Lindsky Group. This combined group permits to cover all aspects related to aviation services.
19/03/2015
VLM Publicity on Antwerp tramways
VLM is making publicity for its new routes on trams in Antwerp town.

16/03/2015
Brussels Airlines and Tintin
An A320 of Brussels Airlines with a special livery
inspired by the Tintin comic book "Red Rackham's treasure" has landed today at Toulouse-Blagnac airport. The livery was unveiled at the airlines' Brussels Airport home base in Belgium. The aircraft is named "Rackham" after one of Tintin's most popular adventures.

The unique livery represents a
great black shark, based on the shark shaped submarine invented by popular character Professeur Tournesol in the comic
.
The painting was carried out by aircraft paint artist Andre Eisele in Ostrava, Czech Republic and took 1,500 man hours in total. The special livery will remain until 2019.

03/03/2015
Lambert Aviation Mission M.108 received full Permit to Fly
Following an eight-month test program conducted by the UK Light Aircraft Association (L.A.A.) the Lambert Mission M.108 received a Permit to fly and was added to the list of approved aircraft designs. Homebuilders are now allowed to contruct and fly this type in the U.K. Since early 2014 the L.A.A. does not longer support U.K. registered aircraft that are based outside the U.K. but flew on an L.A.A. Permit to Fly. Lambert Aircraft is based at Kortrijk/Wevelgem airport.
The first aircraft was constructed by Steve Kember who will fly this new airplane from a strip in East Sussex. More info on www.lambert-aircraft.com. (br)

25/02/2015
Hotel for horses at Liège Airport


The building of a "hotel" for horses at Liège airport will start this summer. The airport is specialised in the transport of race-horses. The value of these animals is exhorbitant and they need the best of treatment. The hotel will have place for 60 animals and must be ready by the beginning of 2016 just before the Olympic Games in Rio. (jmh)
20/02/2015
VLM starts scheduled service from Antwerp and Rotterdan

VLM announced the start in april of a scheduled Antwerp/Hamburg and
Rotterdam/Hamburg service.
They will be flown twice daily according to the following timing. There are no flights during the weekend.
The website is open for bookings on both destinations
07:05-08:35 ANR-HAM VG161
09:05-10:35 HAM-ANR VG162
18:30-20.00 ANR-HAM VG163
20:30-22:00 HAM-ANR VG164
07:30-08:55 RTM-HAM VG251
09:20-10:50 HAM-RTM VG252
18:30-19:50 RTM-HAM VG257
20:20-21:40 HAM-RTM VG258 (br)
17/02/2015
Liège and Ebola


More than 100 aircrafts took off from Liege Airport to help in the fight against Ebola
Since October 2014, 111 wide-body aircraft carrying an average of 90 tonnes of humanitarian supplies, medical equipment and pharmaceuticals have flown from Liege's global cargo hub to help in the fight against Ebola (EVD) in West Africa.
Operators have included: Ethiopian Airlines, ANA Aviation, Global Africa Cargo, Air Cargo Global, Western Global Airlines, and many others. The operations are commissioned by leading humanitarian organizations & NGOs including MSF, the Red Cross, UNICEF, WHO and WFP, and the UN.
Most supplies left for Conakry, Freetown and Monrovia or transited through airports like Abuja, Bamako and Lagos. (db)
12/02/2015
New investments by DHL

Brussels Airport consolidates its position as logistics hub.
Over the last 10 years, Brucargo – the cargo site of Brussels Airport – has developed into an essential lifeline for logistics in Belgium, making Brussels Airport the second logistics centre in Belgium after the port of Antwerp and consolidating its position as European hub for cargo transport by air and by road. Brussels Airport and its partners invest a total amount of 150 million euros in the DHL project.
DHL, which combines air transport and road transport, invests 114 million euros in this important project and serves an increasing number of direct destinations. The future activities of DHL resulting from this new development, will be carried out during the day and will have no impact on the number of night flights. They will be operated with a modern fleet and high-tech warehousing and infrastructure. (db)
05/02/2015
Flying Group News

Antwerp based Flyinbg Group has opened a commercial office in Brussel and is now offering all their products in partnership with Aviapartner at the new business ternminal. (wvb)
The company also introduces Flying Smart, a complete independent scheme which enables the company to offer the new generation of single engine turboprops such as the Pilatuys PC.12, Socata TBM and Piper Meridian.(wvb)
11/01/2015
Hugo Teugels deceased
It is with sadness that we have to announce the death of our good friend and ASA-board member : Hugo Teugels (64)
This death is so sudden as Hugo was in good health and there was no reason to suspect such a tragic event.
Only yesterday afternoon we have been planning spotting trips to the UK and other countries.... and had a lot of jokes about it.
Via this way, we want to send Hugo's family and friends our condolences and hope they will find the strength they'll need to cope with this tragic event.
For the Board,
Dirk Buytaert
Chairman
08/01/2015
2nd most punctual airport

The OAG has issued a report on the world's airports. In the category of airports with less than 10 million passengers, BSCA has been voted second best, with first place going to Bristol Airport (UK) and beating Berlin Schönefeld (DE).
During 2014 93,1% of the flights at BSCA left on time. (db)
04/01/2015
Number of passengers to an all time low

The number of passengers using Antwerp airport has slunk to its lowest figure in the last 12 years. Slightly more than 121.000 people used the airport during 2014. Scheduled flights lost a good 20.000 passengers. This is mainly due to the cancellation of some flights.
2015 should see a revival with the coming of Jatair in April and some new destinations that will be flown by VLM Airlines. (db)
24/12/2014
Two new destinations for Antwerp Airport

According to Marcel Buelens,(CEO Antwerp airport) there might be two new destinations from Antwerp Aiport, flown by FlyBe. At present talks are under way. More information to follow in the coming days.
This is good news after the announcement that Stobart Air is to stop the Antwerp-Southend service in mid January.(db)
22/12/2014
10 anniversary candles for Wizz Air

Wizz Air first came to Brussels South Charleroi airport in 2004. It is one of the most important low cost carriers of the European Union. The company now flies to 8 destinations from BSCA. During 2014 they also welcomed their 3.500.000th passenger flrying from BSCA. (db)
22/12/2014
New Passenger record for Brussels Airport

Today, Brussels Airport broke its standing record of 21,637,003 passengers, which dated from 2000. A balloon arch and a red carpet were waiting for passengers arriving on Belgian soil. The same welcome was held for departing passengers.
Jacqueline Galant, Minister for Mobility, and Arnaud Feist, CEO of Brussels Airport, were there from the start to congratulate them and thank them for contributing to the achievement of this record.
(er/wv)
21/12/2014
Sabena Technics becomes Sabena Aerospace

The "Sabena technics Brussels" company leaves the French group TAT, which had bought it in 2004, three years after the bankruptcy of Sabena, to become an independent company, said Stéphane Burton, CEO of Sabena technics last Thursday. The company, which was taken over via a management buy-out on June 1, 2014, will be renamed Sabena Aerospace from 1 January 2015. (wv)
20/12/2014
Antwerp-Southend flights to cease in January

Stobart Air announced today that it will cease its scheduled flights from Antwerp to Southend on January 18th. The company has financial difficulties and needs to review its position. The airport management is now looking for other possibilities to keep the flights operational. (db)
19/12/2014
VLM Airlines signs engine support agreement with PowerJet


VLM Airlines has signed a long-term support agreement with PowerJet, manufacturer of the SaM146 engine that powers the Sukhoi Superjet 100. In October 2014, VLM Airlines announced the airline would become the first European operator of the long-range SSJ100 LR regional aircraft. Arthur White, CEO of VLM Airlines, says: "This cooperation is another step for VLM Airlines in completing the journey to deliver new scheduled services with the SSJ100LR by summer 2015." (wv)
19/12/2014
Runway maintenance works

Br
ussels Airport will commence in 2015 a general maintenance and renovation programme in order to maintain the safe and efficient operation of its runways. The previous renovation works on this scale date from 1985. The first phase of the operations will be carried out in May on runway 25L/07R. Similar operations will be carried out in the coming years on the two other runways.
16/12/2014
Xmas holidays will be extremely busy

The start of the Christmas holidays promises to be extremely busy. On Friday 19 December no less than 36,000 passengers will depart from Brussels Airport. Including the arriving passengers about 64,000 passengers will pass through the airport that day. The whole week will be busy with 29,000 to 32,000 departing passengers per day. (db)
12/12/2014

Brussels Airport reaches 20 million passengers milestone

In November, Brussels Airport recorded an 18.2% growth and is thus heading straight for the year 2000 passenger record. With 20.4 million passengers handled in the first eleven months, the 20 million passengers mark has already been exceeded and the 21.6 million record is within reach. This strong performance is mainly driven by the opening of new routes and by Brussels Airport's strategic position as Star Alliance hub. (db)
05/12/2014
NIKI at Brussels Airport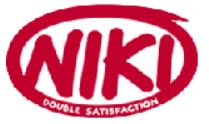 Austrian carrier NIKI will start a regular service from Bratislava (Slovakia) to Brussels early April 2015. This service will be flown twice daily using an Embraer Emb.190. When successful an Airbus A.320 will replace the Embraer Emb.190. NIKI not only hopes to attract passengers who will continue from Brussels on Etihad flights. Both Etihad and NIKI are One-world members.
05/12/2014
B.T.O. asks for lower fuel supplements


Belgian Travel Organisation (B.T.O.) insists that the airlines lower the fuel supplements added to the regular ticket prices. B.T.O. states that, during the previous six months, the fuel prices went down with about 25%. During this period the airlines did not adapt their prices by reducing the fuel supplement. Some airlines state that they buy fuel via long term contracts. As a result they don't pay the same price as on the open market today. (br)
04/12/2014
New Belgian Airline in the making

Take Air is Belgium's latest airline and the first 'all-you-can-fly membership airline' in Europe. It is a new concept in which you can fly as much as you like for a monthly fee (starting from 1.650eur/month). Operations will start in March 2015 with services to Zurich, Paris and London. On the long haul 5 daily services will be offered. Flight will depart from Antwerp airport's new General Aviation Terminal which is nearing completion. (ps)

04/12/2014
Brussels Airport expects severe disruption due to strikes

Brussels Airport wishes to attract passengers' attention to the severe impact the strikes announced for 8 and 15 December in Belgium may have on them. It is not possible at the moment to assess the exact impact of the strikes. Passengers are invited to contact their airline or their travel agent. (db)
03/12/2014
40 milj. Ryanair passengers at Brussels-South airport


Yesterday Ryanair transported its 40 milj. passenger at Brussels South Airport. The Irish low-cost carrier started operating from this Belgian airport in 1997. Michael O'Leary himself was present to present flowers to a Belgian lady flying to Milaan. Next year Ryanair intends to operate up to 17 aircraft from Brussels-South flying to 77 different destinations. (br)
02/12/2014
VLM on-line bookings

VLM Airlines – which last month became again a truly independent airline and which recently has become a member of IATA – today announced that it has signed an agreement with WorldTicket, a specialized software company that develops sales and reservation systems for airlines all over the world.
VLM Airlines will be able to offer online bookings for scheduled flights within 2-3 weeks. The first scheduled flight from Antwerp International Airport will be announced in the very near future.
28/11/2014
VLM Airlines newest member of IATA

VLM Airlines has now been accepted as IATA member.
The fact that VLM Airlines has become a member of IATA is very positive news," said Arthur White, CEO of VLM Airlines. "Thanks to this membership VLM Airlines belongs from now on to the Premier League of international airline industry. This membership offers many advantages of which our clients will be the first beneficiaries. (wv)
14/11/2014
Last NH90TT Delivered

NHIndustries is proud to announce the delivery to the Belgian Defence of its fourth NH90 Tactical Transport Helicopter.
This event took place in Marignane, where the helicopter was built, in the presence of Lt General Clement, General Director of Material and Resources.

This helicopter will be based in Beauvechain, home of the 1st Wing. It will be used for Tactical transport and utility missions.
"The delivery of this NH90TTH is the result of a very good cooperation between Industry and the Belgian Defence, from now on, NHI and its partner companies, will still work together in order to make sure the NH90 remains at the level of excellence demanded by its crews throughout its service life" declared Vincent Dubrule President of NHIndustries.
For this special event, two previously delivered Belgian NH90TTH landed in Marignane in the morning to be present at the delivery of the final Belgian NH90TTH. After the ceremony, the three helicopters took off together and headed towards Beauvechain Air Base in Belgium.
Belgium ordered eight NH90s, four NH90 TTH for army transport missions and four NH90 NFHs for Navy missions. (wv)
13/11/2014

Good results on Brussels-Reykjavik route for Icelandair

From 1th May till 23th October 2014 Icelandair operated four weekly flights on this route. The number of passengers increased by 43,7 % compared with 2013. 72% of these passengers went to Iceland as their final destination. 26% continued their journey into North America after spending an average of 3,5 days in Iceland. New York was the most popular destination.

Based on these results Icelandair will restart this service on 30th April 2015. They will fly five weekly flights till 22nd October 2015.
10/11/2014

66.200 jobs in the Belgian aviation industry
According to a recent report published by the Belgian National Bank, the Belgian aviation is responsible for 66.200 jobs. 32.100 are jobs are directly linked to aviation activities. The remainder are indirect jobs. The six major Belgian airports (Antwerpen, Brussel, Charleroi, Liège, Kortrijk and Oostende) represent 1,5% of the Belgian PIB. 70% of this income is generated at Brussels Airport. (br)
06/11/2014
Jetair's Antwerpen-Berlin route

Jetair has just annouced that the new connection Antwerpen-Berlin, will be flown to Berlin Tegel (8km from the city) instead of Berlin-Schönefeld (22km from city centre). All bookings which have already been done will be transferred without cost. (db)
29/10/2014
VLM Airlines to Pioneer Long-Range Sukhoi Superjet in Europe


VLM Airlines and Moscow-based aircraft lessor Ilyushin Finance Co. (IFC) have today signed a Letter of Intent that will see the airline become the first European operator of the long-range Sukhoi Superjet 100 LR (SSJ100 LR) regional aircraft.
VLM Airlines has selected the SSJ100 LR to spearhead the company's launch of regional scheduled services in 2015, with details of its route network to be announced.


Under the terms of the LOI, VLM Airlines will take delivery of two SSJ100 LR aircraft in April 2015 under a 12-year operating lease, with options for two further aircraft. The deal also includes purchase rights for ten aircraft. The SSJ100, Russia's first serially manufactured passenger airliner, is a 103-seat regional jet designed and manufactured by Sukhoi Civil Aircraft Company in partnership with Alenia Aermacchi. The aircraft performed its maiden flight in 2008 and entered into service in 2011. The operating range of the long-range variant joining the VLM Airlines fleet is 2,470nm (4,578km), while the standard aircraft's operating range is 1,645nm (3,048km). The SSJ100 is powered by two SaM146 turbofan engines manufactured by PowerJet, a joint venture between Snecma and NPO Saturn. There are currently over 40 SSJ100 aircraft being operated successfully around the world and the type is certified by a number of regulatory authorities including EASA.
(db/VLM Airlines)
27/10/2014
Management buy-out at VLM

VLM announced in an official pressrelease that the German Intro holding has sold its 100% share in VLM Airlines to the company's management. This means that VLM airlines is once again an independent carrier. Arthur White, CEO of VLM, states that new aircraft may be added to the existing fleet.
Mr. White also stated that in the near future, VLM will fly new scheduled services under company's own name.
(db)
23/10/2014
Belgocontrol to change flight routes by April 2015
The new minister for Transport Jacqueline Galant has ordered Belgocontrol to change the flight routes above Brussels. The idea is to revert to the situation prior February 6th. Belgocontrol will therefore implement three new routes and modify the 17 existing ones.
This will take 30 weeks and Belgocontrol aims at April 2nd as the implementation date.
(db/Belgocontrol)
22/10/2014
New destinations from Antwerp Airport


At a press conference held this morning at Antwerp Airport, Jetair announced that they will add three new destinations to their Antwerp hub. Apart from Palma de Mallorca, Malaga and Alicante; they will also fly to Berlin, Milan and Barcelona.
Flights will start mid-April 2015. The first three destinations will be flown twice weekly and the three latter three times a week. (db)

12/10/2014
Jetairfly chooses Split Scimitar winglet

Jetairfly will fit the Boeing 737 series 800 in its fleet with new Split Scimitar winglets. These winglets have, along the upward wingtip, also a smaller part that points downwards. These use of these new designed winglets results in a 2% fuel reduction. The older winglets already resulted in a 5% reduction in fuel-comsumption compared with a similar aircraft flying without winglets.

Boeing 737 - OO-JAX is the first aircraft that received these new winglets. All other Series 800 aircraft will follow. (br)


(photo Jetairfly)
25/09/2014
Belgian company helps KLM go digital
KLM pilots will use digital documents in the near future, thanks to the Aviobook app.
All flight information (procedures, fuel, weather,...) will be available on one tablet. This way KLM will save some 30.000 pages of paper each year. During flight the tablet will also gather all information on fuel consumption, flight duration etc. and make it available to ground operations.
The KLM contract will result in a 50% growth of the Genk based company AvioVision. The company expects to supply its app to some 3.000 aircraft by the end of the year. (db)
14/09/2014
An historical moment

We are happy !
It took over 15 years and 3 airport commanders (Paul Paridaens, Eddy Cleirbaut and Wim Verbist) were involved but at last we got it…
During the weekend of September 14th, the runway at Antwerp airport was reopened to its full length. During the previous months, the it had been shortened due to works on the "Militaire baan", the road at the south side of the airport. These works involved the construction of the 420 m long tunnel, which was at last implemented in order to create a RESA area (Runway End Safety Area) at the end of runway 11. This RESA was needed in order to fulfill the ICAO airport operation conditions.
The discussions about Antwerp airport and its runway have been going on for ages and these major public works are the first real big investment done since W.W.II.
The runway is now 5000 feet long and can be used over its full length; while cars and lorries no longer have to wait while a plane takes-off or lands.
This first step in the project was done within the planning.
Road traffic will start using the new tunnel early 2016 when the approach roads and the technical systems will be completed.
We wish to congratulate all parties involved for the professional way this project has been handled. (db)
03/09/2014
Jetair to operate from Antwerp Airport

As from easter 2015, Jetair will fly twice weekly from Antwerp to Palma de Mallorca, Malaga and Allicante. Services will be flown with Embraer Emb.190, with 112 seats. A third aircraft will be operated in order to fly these new routes. Booking will start in October 2014 on www.jetairfly.com or at the local travel agent. (wvb)
28/08/2014
17th place for Didier Amelinckx in EAC 2014


Belgian aerobatic pilot Didier Amelinckx took the 17th place in the 2014 European Aerobatic Championship that took place this week at Matkopuszta airport in Hungary. 36 pilots participated at this event. Didier flew this own Extra EA.220SC D-EXBE that is based at Saint Hubert airport. Normally next weekend the Belgian Aerobatic Championship will take place at Cerfontaine airport. (br)
17/08/2014
VLM's technical service no longer on strike
13/08/2014
VLM's technical personnel on strike

The personnel of the technical department ov VLM went on strike after one of their colleagues was dismissed. All arguments made by the colleagues and union members were to no avail. At present flights are still conducted according to schedule. (wv/db)
07/08/2014

A.S.L. becomes part of JetNet Alliance Group
Air Service Liège and JetNetherlands decided to merge into an new holding, the JetNet Alliance Group. The goal is to become a major player in the European bizjet market. Both companies will continue to operate their aircraft under their existing AOC (Air Operator's Certificate)
A.S.L. operates out of Antwerp Airport but also flies out of Eindhoven Airport. JetNetherlands operates from Amsterdam/Schiphol. Together these tow companies fly more that 30 aircraft ranging for 4 up to 20 seats. (br)
31/07/2014
ex-Belgian Air Force Spitfire for sale

This ex-Belgian Air Force Spitfire, which starred in two movies, is put up for sale.
Price : 1.900.000 Euros (db)
27/07/2014
Brussels Airport will introduce face recognition software

Starting next year, Brussels Airport will use face recognition software in order to trace false passports. A photo take by an emigration officer is matched in real time with the photo in the passport of the person involved. At the start of this project six immigration-gates will receive this installation. This software is already in use at Amsterdam/Schiphol and London/Heathrow airports. (br)
10/07/2014
Return of flyVLM
With a reception at Antwerp Airport, the "new" VLM colours were shown to the public. VLM has now officially returned on the market. OO-VLS was this morning baptised as City of Antwerp by alderman Koen Kennis and VLM CEO Arthur White. The aircraft made a one hours flight over Belgium to show it's capabilities to the press and VIPs. Over the next months, other aircraft will be painted in the flyVLM livery and the website www.flyvlm.com will be reactivated. (db)

Alderman Koen Kennis (left) and CEO Arthur White (right) unveiling the aircraft's new name.
(photograph Dirk Buytaert)
07/07/2014
VLM crews on strike

Due to a spontanious strike action from cabin crews and pilots, all of today's scheduled flights between Antwerp Airport and London City have been annuled.
Normal service will resume on 08/04/2014. (db)
03/07/2014
First Antwerpen-Southend scheduled flight inaugurated.
This morning ATR72 EI-REL flew the first scheduled service between Antwerpen and Southend. Apart from members of the press, some 14 paying passengers were on board, making a total of 27 passengers. On the evening return flight there were 58 passengers and a baby.
Flight time to southend s approx. 40 minutes.
Southend has easy access to thze local railway which takes you to London's Liverpool Street station in about 60 minutes. Trains leaving every 8 minutes on rush hour and every 20 minutes on onther times of the day. (db)

02/07/2014
Free fall simulator installed in Liège
Europe's largest free fall simulator is to be installed at Liège airport.
Sky Dive Spa organise has 30 monitors and 5 aircraft used to practise free fall skydiving.
With the installation of this simulator they create the FLY-INdoor possibility to exercise free fall in all security. (db)
02/07/2014
More Brussels Airlines flights to Africa


With the start of the winter schedule Brussels Airlines will offer more flights to its African destinations. In total, about 9% more flights will be offered. At the same moment the service to Washington will be stopped. At the end of March 2015 Brussels Airlines intends to restart this service to the U.S. capital. (br)
20/06/2014


VLM's rebirth
All KLM/Air France titles have now been removed from VLM's Fokker 50's. Some have had the CityJet titles removed as well, and today the first aircraft, OO-VLS, in full VLM livery came out of the maintenance hangar.
Call it sentimental, but it was a nice sight having once more a real VLM at Antwerp Airport. (db)

(photograph Walter Van Brempt)
20/06/2014

Brussels Airlines adds Riga to its network
Brussels airlines will fly to Riga, the Latvian capital starting at the end of October 2014. There will be one daily service (except on Saturday). Today Air Baltic already offers 12 services per week between Brussels and Riga. But, as Latvia will become President of the European Union early next year, Brussels Airlines excepts a significant rise in the number of passengers between these two cities.
20/06/2014

New bus-service from Antwerpen to Dusseldorf
Starting next Monday, 23th June, Deutsche Bahn offers a bus-service from Antwerpen to Dusseldorf Airport with an additional stop at Eindhoven Airport. This service runs three times daily and will cost around 14 euros for a single trip.
03/06/2014
Obama in Brussels : delays possible at airport
Brussels Airport, 03 June 2014 – On 4 and 5 June the G7 summit takes place in Brussels. This summit will also attended by the American President. The arrival and departure of the heads of state entail extensive security measures. These may have a limited impact on the timing of arriving and departing commercial flights in the afternoon of both days. For questions about a specific flight, passengers had best contact their airline.
For the same reason, the airport may be difficult to reach on 4 and 5 June. On both days access to the airport by road will be disrupted at several moments. Passengers are therefore advised to provide ample time to travel to the airport. Arriving passengers too may meet with disrupted traffic when leaving the airport.
Passengers are requested to listen to the traffic information on the radio or check the internet for more details on the traffic situation on both days. (Brussels Airport)
21/05/2014
Swissport Belgium sells aircraft cleaning activities
Handling company Swissport Belgium announced today that they decided to sell their aircraft cleaning activities to ISS, a company whose core-business is cleaning.
In a press-announcement Swissport Belgium underlines that the wages in the cleaning sector are even slightly better than in the aviation sector. So, all personnel that will have to transfert to the new employer should benefit from this decision.
Swissport Belgium has activities, not only at Brussels airport, but also van Liège/Bierset and Ostend.
16/05/2014
The new NH90NFH has arrived at Koksijde Air Base. In time, they will replace the SeaKings and their seach and rescue missions. The Ministry of defence has bought 8 units, of which 4 in NFH
(NATO Frigate Helicopter)
version and 4 in TTH (Tactical Transport Helicopter) of which the first was delivered in 2013. (db)


(photograph Jef Pets)
13/05/14
No Lufthansa take-over in 2014 for Brussels Airlines
During the recent presentation of their financial results, Lufthansa announced that they do not have the intention to acquire the remaining Brussels Airlines shares during 2014. Since 2009 Lufthansa owns 45% of the Brussels Airlines shares. The Germans have the right to acquire the remaining 55% so that they will become to sole owner of this Belgian airline. They still have the opportunity to complete this transaction until 2017.
13/05/14
BATA goes to court
BATA, the group representing the Belgian airlines started a court-case against Ryanair. Ryanair personnel working on Belgian airports are hired on Irish contracts. As a result the company has to pay less social taxes that the Belgian airlines. BATA claims that this results in unfair competition.
Ryanair started another case against its Belgian competitor claiming that the Belgian Governmental support for Brussels Airlines, Jetair Fly and Thomas Cook also results in unfair competition.
12/05/2014
Master crosswind landings at EuroPilot Center
Antwerp based training facility EuroPilot Center invested in a brandnew Xwind simulator.
This allows them to offer specific crosswind landing training. It is very difficult to train this aspect of flying in a 'real' world. The new simulator can move 'live' over a 5 meter wide virtual runway and can simulate winds up to 35 knots !! (br)
07/05/2014
Opening Brussels-Istanbul route

On 8 may 2014 a new regular service between Brussels and Istanbul Sabiha Gökçen Airport (IATA : SAW - ICAO : LTPJ) was inaugurated. Turkish Airlines flies already five times a day between Brussels and Istanbul Ataturk Airport and adds now a daily connection to Istanbul Sabiha Gökçen, the second International airport in Istanbul located 35 km southeast of the city. In October 2009 a new modern terminal was opened at Sabiha Gökçen and in 2013 it handled 11.947.424 domestic passengers and 6.694.418 international passengers.
The new connection will be flown daily with a B737. (wv)
26/05/2015
Brussels South Charleroi-Debrecen
BSCA will be connected with Debrecen (Hungary) as from Decenber 18th, 2015. Service will be flown by Wizz Air.

21/05/2015
Additional Pilatus PC.12 for EAPC
Gosselies based European Aircraft Private Club (EAPC) signed a letter of intent for the delivery of an additional Pilatus PC.12 at Geneva yesterday. The aircraft will be delivered via RUAG, the Pilatus dealer for Western Europe and North Africa. EAPC offers a 24/7 business travel service to its members flying Pilatus PC.12 and Extra EA.500 aircraft. (br)

20/05/2015
Hondajet visit to Belgium (and Antwerpen) cancelled
As part of their European demo-tour Hondajet announced some weeks ago that they new business jet would visit Antwerp Airport
Very recently they announced that this visit was cancelled. It was scheduled for Monday 25 May but this is a holiday in Belgium. Marshalls of Cambridge, the Honda presentative for Western Europe, including Belgium, decided to add another day to the demo-tour in the U.K. (br)
30/04/2015
MOTY 2014
Hans Vanhaelemeesch - CCO of Jetairfly has been nominated "Man of the Year 2014" by the members of the Aviation Press Club.

22/04/2015
No Niki flights from Bratislava
Earlier this year Austrian carrier Niki announced low-cost flight from Bratislava to Brussels. Initially the start of this service was delayed. Now Niki announced the decision not the start this new service. A reason was not given, but competitor Ryanair recently opened a new base at Bratislava.

09/04/2015
New parking at Antwerp Airport
Antwerp Airport has signed an agreement with Besix Park, member of the Besix Group, for the design, realisation, financing and exploitation of the new parking space.
Works have stated on parking P3, the access drive close to the railway and the implementation of a roundabout. A free shuttle will ferry passengers between the new parking and the airport building.
By the end of the year, parking at Antwerp Airport will no longer be free of charge.

24/03/2015
Connector building opened by King Filip
Today Brussels Airport Company, in the presence of His Majesty the King, officially opened the Connector building. Brussels Airport built Connector, a 75 million-euro investment, to increase passenger comfort. The building links the terminal above-ground to the two piers so passengers need less time to go from the check-in to their boarding gate. Henceforth, passengers can wait to board their plane in an open and airy building that besides a spectacular tarmac view offers a contemporary mix of shops and restaurants. Connector will be open to the passengers as of Thursday 26 March. (db)

21/03/2015
Jetairfly to open Antwerp-Ibiza operations
Jetairfly announced that they will also be flying Antwerp-Ibiza during July and August. Flights have been scheduled on Fridays and Sundays. (db)
17/03/2015
Antwerp-Southampton to start in April
Southampton Airport and Belgian operator VLM Airlines will be launching daily scheduled flights each weekday between Southampton (England), Antwerp (Belgium) and Hamburg (Germany) from Thursday April 23.
VLM Airlines joins the airport at a time of growth, with Southampton Airport reporting passenger numbers as 21% up in February 2015 versus 2014.
Flights between Southampton and Hamburg will be linked via a stopover in Antwerp. The Belgian city is home to the second largest port in Europe and is known as a 'petrochemical hub', with several multinational companies investing more into their sites there. The city also appeals to tourists, with its reputation as the diamond capital of the world. Travellers can also benefit from the city's excellent public transportation systems and can journey to the centre of Brussels in less than an hour.
Flights will be flown on weekdays.
ANR-SOU DEP 09:05 ARR 10:30
SOU-ANR DEP 11:00 ARR 12:25
10/03/2015
New routes from Waterford
VLM announce that they wil base one Fokker 50 At Waterford, Irelmand where they will start fluing to Birmingham and London Luton as from April 27th. Thee routes will be flown twice daily on working days and once on Saturday and Sunday. (db)
02/03/2015
Delivery of Sukhoi Jets postponed
VLM has just communicated that the delivery of the Sukhoi Jets has been postponed for at least one year.
According to VLM this has to do with certification by EASA of the long haul version for which VLm opted. (db)
25/02/2015
VLM Airlines unveils Nice, Venice, Avignon and Bologna routes from Liège.
VLM Airlines will this May be launching scheduled flights between Liège (Belgium) and Avignon, Nice, Bologna and Venice.
The move not only marks VLM Airlines' first routes from Liège but also the airline's first services in the south of France and northern Italy.
From May 1, passengers will be able to choose from 36 new connections: five return flights each week (including Saturdays and Sundays) to Nice and Venice, and four return flights to Avignon and Bologna each week (also including Saturdays and Sundays). All services will utilise VLM Airlines' fleet of Fokker 50 aircraft. (db)
18/02/2015
9

7 'Belgian' biz-aircraft flying


According to a recent survey organised by BART International there are 97 biz-aircraft (55 jets and 42 turboprops) operating out of Belgium. This number includes, in our opinion, also foreign registered aircraft flying from a Belgian airport. This puts Belgium on the 10th place in Europe. First place is for Germany with a total of 660 biz-aircraft. (br)
16/02/2015
Free parking a thing of the past?
With the coming of JetairFly in April and the new scheduled services of VLM in Antwerp, the airport wiill be offering new parking spaces at the southside of the airport which will be linked with the passenger terminal by means of a shuttle bus.
This means of course that parking your car will be no longer free of charge. (db)
10/02/2015
Jet Aviation Zurich and Take-Air sign service Agreement
Jet Aviation Zurich has signed a Fixed Base Operation (FBO) service agreement with Take Air, an innovative new all-you–can-fly membership airline offering regular weekday flights between fixed destinations.
As the first all-you-can-fly membership airline in Europe, Take Air is launching its operation with four daily fixed flights between Zurich and Antwerp, Belgium, on March 30, 2015. Flights are to the general aviation terminals where members are received and handled by local FBOs. Take Air selected Jet Aviation Zurich to provide dedicated handling services to its members flying through Zurich. (db)
26/01/2015
Antwerp and Geneva closer than ever
VLM Airlines has today started its twice daily scheduled flight to Geneva. The flights are leaving Antwerp at 7:15am and 5:35pm. Departures at Geneva at 9:45am and 8pm.
25/01/2015
Renewed partnership
Ethiopian Airlines and Liege Airport have agreed to extend for another 5 years their win-win partnership for the transport of air cargo between Africa and Europe.
Liege Airport has been serving as Ethiopian main European cargo hub since 2008 for Ethiopian flower exports to the European market and the import of high value goods into Africa.
Ethiopian and Liege Airport 5 years partnership has been very successful thanks the phenomenal growth of trade between Africa and Europe and their ability to tap into this growth by leveraging the operational excellence of Ethiopian Cargo, Africa's largest cargo operator, and the state-of-the art cargo facilities and services at Liege Airport.
16/01/2015
Emirates receives Brussels Airport Prize
Emirates started flying from Brussels in September 2014, has today received the "Network Development, Long Haul Airline" award from Brussels Airport as a recognition for the prestations done during the first months at the airport. (db)
16/01/2015
BSCA new Route
Wizz Air will open a route Brussels South Charleroi Airport - Gdansk starting on June 19th, 2015.
Fligths will be scheduled on Mondays and Fridays.
More information at :
http://www.wizzair.com. (db)

14/01/2015
BMI to fly Liège - Münich schedules
bmi will commence flights from, Liege, Belgium to the Bavarian capital, Munich on March 29 2015. bmi will operate the flights in partnership with Lufthansa as code-share flights with joint BM and LH flight numbers. The airline has tailored the schedule from Liege to ensure seamless travel connections for business and leisure travellers via Lufthansa's Munich network of over 200 global destinations.
The move strengthens bmi's network presence at Munich Airport with the German carrier. bmi already flies twice a day connecting Bristol with the Bavarian capital in partnership with Lufthansa. (db)

07/01/2015
6.440.000 passengers used Brussels South Charleroi Airport
BSCA finishes 2014 on a positive note: more dan 6.440.000 passengers used the airport over the past 12 months. Due to the move of some rayanair flights to Brussels, the number of passengers has decreased by 5%. This is better than the estimated 11% at the time of Ryanair's move. (db)

10/12/2014
NHV receives the first Airbus EC.175
Noordzee Helikopters Vlaanderen (NHV) receives the first Airbus EC.174 helicopter on Thursday 11th December 2014. This airframe is not only the first helicopter of this type for NHV but also the very first EC.175 delivered by Airbus Helicopters (the former Eurocopter) to a customer. NHV has an order for 16 EC.175 helicopters. De Airbus EC.175 is a twin-engine heli that was developed to operated in the oil- and gas industry. Unfortunately for us, this machine will be registered in Holland as PH-NHV. (br)

(photograph Airbus Helicopters)

05/12/2014
Job opportunities at Brussels Airport
Several companies who have activities at Brussels Airport are unable to find employees. At this moment between 400 to 500 vacancies remain open. This is very frustrating for the entrepreneurs at the airport, certainly because the Brussels region has the highest unemployment rate in Belgium.
Technicians and unskilled labour are hard to find. The lack of transport is a major problem for potential employees as well as the fact that they need to have a good knowledge of both the Dutch and French language. (br)

04/12/2004
VLM to fly Antwerp-Geneva


AS from January 26th, 2015 VLM will make twice daily return flights to Geneva from Antwerp airport. An early morning and late night flight will be ideal for both business and tourist passengers. Tickets will be available as from December 19th.(VLM/db)

29/11/2014
New Benelux Stemme dealer
Advisair Bvba, the company owned by Paul Adinau, recently became the new Stemme dealer for the Benelux. The German company Stemme produces high performance motorgliders. During the weekend of 29 November 2014 the Belgian registered Stemme S.10 – OO-PRJ was present at Antwerp Airport for a presentation to potential customers at the Styl Aviation facilities. Advisair is already representing Diamond Aircraft in Belgium. (br)


17/11/2014
NHV signs Dutch SAR contract
On 5th November Ostend based Noordzee Helicopters Vlaanderen (NHV) signed a new contract with the Dutch Rijkswaterstaat in order to operate the Dutch Search and Rescue duties for a period of 5 years. The contract starts on 1 July 2015 and may be extended twice for a one year period. The Dutch authorities will stop operating their own Agusta Bell 412 aircraft. NHV will base their AS.365N Dauphin helis at Den Helder. One helicopter will operate from Rotterdam-Pistoolhaven. (br)
13/11/2014
Good results voor Brussels Airlines
During October 2014 Brussels Airlines transported 624.794 passengers, an increase of 18,6 % compared with the same month in 2013. The Brussels Airlines aircraft flew with, on average, 72.2 % of the seats occupied (+ 4,4 %).
The strongest rise was noted on the European network (+ 21,5 %). On the African network the company transported 1,5% more passengers. (br)
07/11/2014
Adria to fly Tirana-Brussels
31 March 2015 will see the opening of a new scheduled route Brussels-Tirana. Will be flown on Tuesdays and Saturdays. (db)

05/11/2014
Brussels South Charleroi needs extra money
Brussel South Charleroi Airport (BSCA) needs an additional 15,5 milj. Euros next year. The European Commission decided that the airport has to pay the amount the the Wallon Region for the use of the airport infrastructure. For 2014 BSCA only paid 3 milJ to the Wallon Region. The Wallon Government also reduced the subsidies for the airport security with 15% This results in a budget reduction with 3 milj. Euros. (br)

28/10/2014
Belgian Flying Doctors on television !
Next Tuesday, 04 November, VRT television will broadcast the first episode in a series that covers the delivery of the Cessna U.206G - OO-NGO from Belgium to the Virunga National Park in Congo. This event, that took place last summer, was organized by three young Flemish doctors. This series gives an insight into this operation. (br)

26/10/2014
First flight to Pargue, Bukarestand Riga
The first flights to these cities by Ryanair from Charleroi-Brussels South were a real success. Tickets are priced from 25,99 eur and can be ordered vie the Ryanair website. (db)
25/10/2014
LEM to start officially on October 27th
It hase been in the air for some time, but has now officially been confirmed. The exploitation of Antwerp and Ostend airport will be done by the Egis company as from Monday, October 27th.
We wish CEO Marcel Buelens all the best in his now official capacity. (db)
23/10/2014
New destination form Ostend-Brugge Airport
Jetair will start a new scheduled service between Ostend and Barcelona. This was annouced at yesterday's press conference held at Ostend airport. (db)
22/10/2014
Beware of Holiday departures
The airports of Brussels and Charleroi are expecting a significant rises in passengers during the autumn holidays. Both airports wanr passengers to arrive at the airports in ample time (2 to 3 hrs before departure) in order to avoid problems.
Also passengers are reminded to carry their identity cards as wel as tose of the accompanying children (even those less than 12years old). (db)
20/10/2014
This past week, FinServe Aviation signed an agreement to become part of Belgibo Insurance Brokers. Alongside Belgibo's existing business units for Industry, Marine, Transport, Special and Credit & Political Risks, FinServe Aviation adds specialist insurance expertise for Aviation Insurance to Belgibo's service portfolio. Operating as Belgibo's new Aviation business unit, FinServe will maintain its own brand, services and aviation insurance clientele.
14/10/2014
VLM's 15000th charter passenger
VLM Airlines is proud to announce its 15000th passenger on its charter flights for 2014, a new record for VLM Charters.
The happy passenger, Mr Pol Bouckaert, was on a flight from Antwerpen to Nuremberg organised by Tradefairs. VLM operated its Fokker 50 aircraft in Vizionair livery.
COO Steve Blair and Charter Manager Alix De Weerdt presented the happy passenger with a gift on his departure; an exceptional balloon flight over the region of Antwerp, departing from the airport itself.
25/09/2014
Brussels Airport awarded best airport in the world for marketing
Brussels Airport carried off the first prize at the World Routes Awards 2014 in Chicago on 23 September. After being awarded winner of the Routes Europe award in the category of 4-20 million passengers in March 2014 and of the World Air Cargo Awards in June, Brussels Airport was announced as the overall winner at the prestigious World Routes conference and was also named as the winner in the 4m-20m passengers' category.
In June of this year, BRUcargo was announced as the winner of the World Air Cargo Awards, the major award in the industry; a nice opportunity for Brussels Airport to position itself among the big players in the industry and to reconfirm its importance as reference airport in the air cargo sector.
(db/Brussels airport)
22/09/2014
Publication of Jean Dillen's book on Stampe & vertongen has been cancelled, due to differences between author and editor. (db)
21/08/2014
Ryanair to fly a Brussels to Dublin service
Today Ryanair announced that they will start flying a Brussels to Dublin service starting on 26th Oktober. They intend to fly three return flights every day. Passengers can get a flight for 19,99 Euro if they book before Monday evening !! (br)

08/08/2014
Busiest month ever at Brussels Airport


Brussels Airport handled 2.3 million passengers in July, a historic record! The previous record, which dates back from July 2000, was exceeded by 86,000 passengers, i.e. 4 percent. Remarkable fact: this record was achieved with about 22 percent less passenger flights than in July 2000. (db)

31/07/2014
New app developed by Belgian Aviation School
Pilots worldwide who want to get a European (EASA) license can do their studies using the brand new iPad app developed by the Belgian EuroPilot Center in co-operation with the American King Schools.
The App E-gle (EASA Guided Learning Experience) contains loads of course material, audio material and interactive exam trainers.
E-gle can be downloaded free of charge from the Apple App Store (search for "E-gle") and contains a demo version of all modules.
More information about E-gle can be found at:

www.kingschools.com/EASA-training

(db)

22/07/2014


Douglas Bader Shell UK trophy to Renaud Thys


The Belgian Air Force F16 demo pilot, Captain Renaud Thys was awarded the Dougla Bader Shell UK trophy at the annual Royal International Air Tattoo (RIAT) at Fairford in the U.K.
This price is awarded to the best demo pilot participating at this event. It is the first time a Belgian pilot takes this price home. Renaud Thys flies his F16 from Florennes Air Base as a member of 350 Squadron. (BR)
15/07/2014
Positive growth for Wevelgem airport
Over the last 6 months, the airport of Wevelgem saw an increase of more than 27% on movements and more than 25% in passengers. This is due to a positive change in the economy and visitors to the 100 years of the great War events.
07/07/2014
Red Devils back in Belgium
Early this afternoon the Red Devils arrived back in Belgium aboard Brussels Airlines Airbus A.330. The flight from Brasil is, with more than eleven hours, the longest in the company's history. (db)

(photograph Hugo Teugels)
04/07/2014
Close cooperation between VLM Airlines and Vizion Air
As fom today, Vizion Air has a second Fokker 50 on standby at a permanent basis. The aircraft is VLM's OO-VLO which is now flying in full Vizion Air livery.
VLM is responsable for crew and maintenance of the aircraft. The aircraft will remain on standby at Antwerp airport, the 2nd one is based at Maastricht. (db)

04/07/2014
Brussels Airport : 3rd record month in row
In June Brussels Airport welcomed 2,083,096 passengers. Never before, the month of June exceeded 2 million departing passengers. Over the first half of the year, Brussels Airport records an 11.8% growth in passenger numbers compared to last year, driven mainly by the increased offer. The number of aircraft movements increased at a slower pace than the number of passengers due to an improved average passenger payload per flight. (ebbr/db)

02/07/2014
Jet Airways uprade
Jet Airways - India's largest nternational airline - has decided to use its new Boeing 777-300 on the Brussels-Toronto-Brussels route. As from yesterday, 6 out of 7 flights will be operated by the Boeing 777-300. (db)
21/06/2014
AirNav Race 2014 – first race flown at Keiheuvel today
Today, 21th June 2014, the first of three competitions took place today at Keiheuvel. There were 10 competitors from different Flemish aeroclubs. Winners of this first competition are Judith Van Wijk and Willem Rongé flying Cessna F.172N- OO-CNC. The Aeroclub Van Brasschaat also took the second place with C. Heynen and O. Vandenbriel flying PA 18-95 Super Cub OO-SPG. The third place went to a team from Vliegclub Grimbergen. The second test takes place at Zoersel on 5th July. The final contest will be flown from Brasschaat early September.
20/06/2014
Belgocontrol comitted to green landings
Belgocontrol elaborated a working method that allows aircraft to descend gradually before they land at Brussels Airport. These so-called Continuous Descent Operations (CDO) are more beneficial for the environment than levelling off. The procedure that will come into effect on June 26th is the result of a collaboration between Brussels Airport, Brussels Airlines and a number of other airline companies. (db/Belgocontrol)
19/06/2014
World Air Cargo Award for Brussels Airport


Yesterday Brusssels airport was declared best freight airport of 2014 at the

World Air Cargo Awards in Shanghai. With 650.000 ton of freight per year, Brussels airport has a key-role in the international freight business. (wv)

10/06/2014
Red Devils to Brasil
The Belgian national football team, the Red Devils left Belgium today for Brasil were they will compete in the World Football Cup competition. Brussels Airlines Airbus A.330 OO-SFO received additional titles and stripes for this special flight. This morning the aircraft left Brussels Airport for a flight to Sao Paulo with a fuel-stop at Dakar. The (special) flightnumber used was SN2014 ! (br)

(photograph Yves Deliens)
20/05/2014
Busy days for Pieter De Crem
Another new aircraft for the Ministry of Defence was presented to the press today.
The new Airbus A321 will be used as troop transport, evacuation aircraft and VIP transport. The new aircraft has a capacity of 152 passengers and 40m³ of freight. (db)

(photograph Jef Pets)

13/05/2014
April beats all previous records

With nearly 1.9 million passengers handled, Brussels Airport records the best month of April ever. Air cargo volumes too continue to grow.
Arnaud Feist, CEO of Brussels Airport Company explains: "It is for the first time that we beat the historical record figures of the year 2000. A strong performance at the end of a very difficult economic period. In April of this year, we carried slightly more passengers than in April 2000 but with a third less aircraft."
Passengers
In April 2014 Brussels Airport recorded 1.9 million passengers, up 16.6% on April 2013. Cargo
Cargo too continues the growth pattern of the previous months. In April, the cargo volume carried again increased by more than 6%. Integrator traffic, e-commerce, the transportation of pharmaceuticals and perishables in particular are performing well.
Movements
With 19,665 flights, the number of movements grew by 7.1% compared to April 2013. Since a few years, the increase in the number of flights has been systematically lower than the growth in passenger number. Due the use of on average larger aircraft and the improvement of the load factor per aircraft, the average number of passengers per passenger flight once again increased. (db)

09/05/2014
Personal service for Etihad passengers
Abu Dhabi based Etihad Airways launched a new extra service for First- and Business class passengers.
They can use the Etihad Chauffeur service for transport from or to the airport. This service, that is also available at Brussels Airport, can be used by Etihad Frequent Flyer member with Gold Elite , Gold or Silver status. They can use up to four free taxi-ride in one flight ! (from their home or office to the airport, two rides at their destination and a final ride back home !!) (br)

03/05/2014
Very successful Antwerp Aviation Fair 2014

This year's edition of the ASA Antwerp Aviation Fair, organised by our group in the Stampe & Vertongen Museum hangar was a very well attended.
We are really pleased with the number of visitors. This was certainly a lot higher than the previous year. It is always good to see (and speak) to a lot of A.S.A.-members. Thanks to all visitors and everyone offering aviation related material on the different stands. A special thanks to the small group of A.S.A. members that prepared the hangar and cleaned it after the event. During the day they manned the entrance, the bar and the A.S.A.-sales-stand. Your work is very much appreciated! (br)